We've been raised to think that fitting in is necessary for our survival.
Until recent years, we were right.
Safety & security needed to be our main focus as humans for a long time. That included belonging to a group – finding safety in numbers. 
Now times are changing… especially for those of you reading this.
Our lives aren't threatened by the same things anymore. Food, water, and shelter are readily available everywhere we look. 
There's excess all around us.
In this increasingly abundant world, our survival depends on feeling safe enough to be fully ourselves – especially when being ourselves means ruffling some feathers.
We need to shake things up.
We need to fear fitting-in now, even more than we fear the change of outgrowing what we know. 
Any resistance to our growth at this point in history is literally killing us.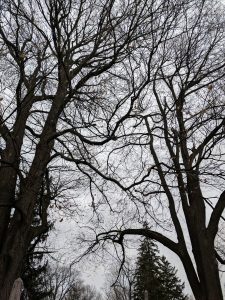 Everything happening in our world right now is orchestrated to shift our focus – off of mere survival, and onto creating something greater than the status quo. 
Our wires are often crossed. Everything we know is cutting us down at the knees. Life is hitting the fan to set us straight again… giving us opportunities to choose a new way forward.
We're being violently shown how we need to prioritize differently now.
We're being guided towards what we need in our modern times – which is so much more than to just survive.
We're finding that what we need is NOT simply playing a part in our chosen group like it was before. 


What do we need, then?
We need to be openly, outspokenly ourselves – and we need to encourage the exact same honest self-expression from all others. 
We need to get curious and have challenging conversations… especially when we don't understand something or when we see things differently.
We're being urged to care more about who we are and what we can contribute, rather than protecting the ways things "should" be or by doing things the way they've always been done. 
As our physical survival is less and less threatened, becoming the best possible versions of ourselves is the next evolutionary frontier.
Personal growth and learning how to best support each other needs to become our urgent priority.
As technology evolves rapidly, in our safe & abundant world, our value comes from a source so much deeper than our ability to fit in… deeper than our ability to do a job and make money. 
(Of course, working and money are important parts of the picture, but they aren't what make you valuable.)
Our value now comes from our ability to harness who we are in a meaningful way that benefits the collective. Our value comes from the ways we channel ourselves to impact the world at large – including the people closest to us. 
Our value comes from our ability and willingness to collaborate with others… offering our own meaningful perspectives while respecting different perspectives too, even when they compete with our own.
Moving forward, our survival will depend on our ability & willingness to build our world on purpose – from the inside out. Our survival will depend on our ability to learn new, relevant skills & pass them along for the generations to come.
Mental Wholeness – a service offered by SLICE Inspiration & Consulting – is a welcome wagon to the skills we'll need in this new way of being. It offers a streamlined structure for fine-tuning deep self-connection, for those of you already living to make an impact. It's meant to be a life-long practice & it'll evolve along with you over time.
Mental Wholeness soothes the uncertainty of our humanness and syncs us back up, mind, body, and soul, with the momentum of expansion – like our lives depend on it. 
Because they do.