Client Spotlight: Amanda Gorman, Multi-passionate
"Making the decision to invest in myself with Brianna was challenging because I was thinking a lot about what other people might think.  I was worried that people in my life wouldn't see the value of a service like this… I felt like I should be able to handle my issues by myself.  I wasn't sure that investing in myself like this could make EVERYTHING better… but, it definitely has.
I secretly felt unhappy and stuck before, disconnected from myself, even though I didn't always recognize it. I had no idea how to live up to the potential inside of me. It felt overwhelming. Now I know that I'm living up to my potential every day. Through my work with Brianna, I'm growing deeper & deeper roots, building an unshakeable foundation for myself that I can build from consistently.
I've learned that I don't need to do personal growth alone. Support can look like a lot of different things, and it IS something everyone deserves to invest in. You deserve your own attention, and getting outside support with this is the only way you're going to uplevel. Doing everything on your own is very difficult, confusing, painful, and lonely, which now I can see just isn't necessary.
After working with Brianna for about a year, my relationships feel more fulfilling and connected… most importantly, I'm way more connected to myself. I'm not spending so much time in a stressed out, anxious, overwhelmed state of being like I was before. When fear hits, I know exactly how to step out of that & step into a "get-shit done" kind of place.
I'm attracting better quality clients now through knowing who I want to work with. I'm well on my way to doubling my income… while comfortably transitioning from my full-time job into full-time entrepreneurship. It feels amazing.
I'm so grateful for everything I've learned through this work and I'm looking forward to the future with excitement. If you're thinking about working with Brianna, just say 'Yes'. You won't regret it."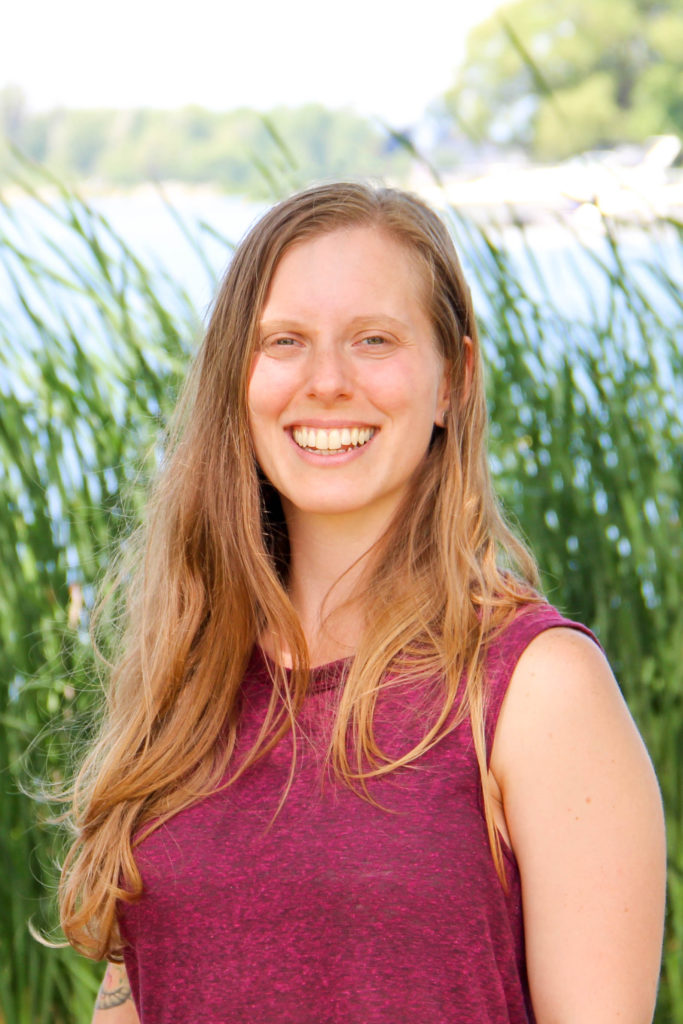 Client Spotlight: Emily Kohut
Emily is a hair stylist in Corning, NY. She's been doing hair for 23 years. She books out solid, so if you'd like to become her client – be prepared to wait! The way Emily relates to her clients is special. She has a way of knowing how they feel, and she understands deeply what they want and what they need. She truly cares about the people who come through her chair, building supportive personal relationships with many clients she sees. Emily has become like family to me in recent years, plus she's my go-to when I need my long locks nurtured. It brings me so much pleasure to introduce her here today!
"I said "yes" to Conscious Wholeness because I wanted internal peace. That's something I've been searching for for a long time, in lots of different ways.
Through working with Brianna, I've learned how to plant my feet firmly, and authentically speak to the people around me from a place of acceptance. It's made a huge difference in what takes place in my relationships. It's been a total game-changer. I'm able to give feedback to those closest to me in a way they can actually hear it without feeling criticized.
I'm finding it so much easier & it feels natural to set boundaries in professional settings as well, in a way that results in people completely respecting what I'm saying. I've taken control of my time and began charging what I'm worth. It feels so empowering. Even when difficult personalities come around, I'm ready for it, and I'm ready to stick to my guns about what's right for me.
I don't have voices anymore that tell me I'm not enough or that I'm a loser… I have full confidence in myself now.
I used to think that my value was determined by the work I do & how much money I make. Through this work and through reconnecting with my spirituality I've learned that it's so much more about peace within myself and the relationships I'm able to build and nurture in my life. My value and money, the two feel barely related now. I know I'm enough and I'm valuable regardless of how much money I make.
I've also made at least one major life change, and it felt so easy for all this to happen quickly in a sustainable way with Brianna.
I feel very progressive & very excited about the future. Investing with her is 100% worth any time and money you'll spend. Try this!! You won't be disappointed."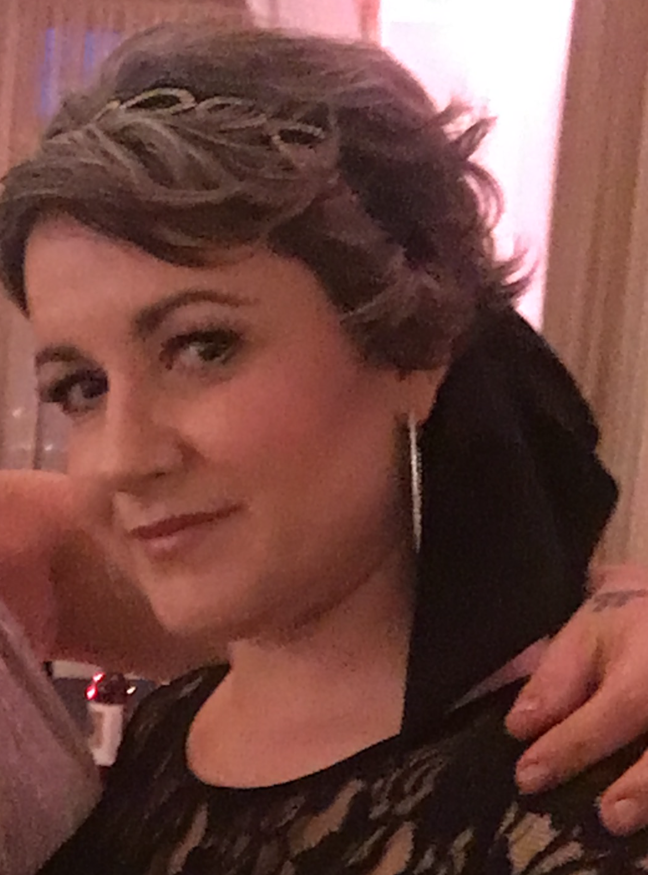 CLIENT SPOTLIGHT: Meet Kris & Kierst!!
Kris & Kierst excel at many crafts in the beauty industry – and what really sets them apart is the value they put on personal connection. They're on a mission to inspire our authenticity in a judgment-free zone. You won't want to rush with these two. They love spending plenty of time with their clients, truly hearing every person who sits in their chairs, so they can make your unique vision come to life. I'm really cautious about who cuts my hair – I've had some less-than-desirable experiences in the past… And, Kiersten provided me with one of the best haircuts of my life. These ladies opened their own salon last together last year!! Go visit them, you won't regret it.
Kris says: "After completing Brianna's Conscious Wholeness course, I'm so much more in tune with body, and I've made myself a priority. I'm able to listen to my body & give it what it needs so much more easily now. Through just doing what I want when I want to, the way that Brianna encouraged me to do, I've become so much more productive overall. My social anxiety has gone down… I learned to listen to myself & say NO when I mean it, rather than pushing myself into situations that I don't want to be in.
I've found strength in caring for myself first, which allows me to do more for others. Finding balance within myself has allowed everything else to move into place. The Conscious Wholeness process really does work.
Kierst says:
"Through Brianna's Conscious Wholeness program, I learned how to listen to myself – both my body & my mind – and to be more patient with myself. The patience is a big thing… and its led to me being more patient with others, too. Understanding that everyone works differently has diffused so much anger that I had before. When I'm with other people now, I often feel like I'm raising them to my level rather than lowering myself to meet them, which I love.
I'm not so snappy to the people I love during challenging moments. That's really important to me. With my husband, I'm much less reactive in the moment… I can sleep on it rather than having a blow-up moment. The information in Conscious Wholeness about processing emotions intentionally rather than just snapping in the moment was really helpful."
And, together…
"Before, we were stuck. We felt like we were treading water… doing lots of things but not feeling truly fulfilled. We were ambitious and knew what we wanted, but we were trying to jump farther ahead in the process of building our business than we were ready for. It wasn't getting us anywhere.
Conscious Wholeness gave us tools to surrender to the business-building process as it happens, so we could take important first steps and continue forward consistently one step at a time – without getting stuck.
All of the things that we worked on with Brianna in Conscious Wholeness built personal foundations that are making us much more successful. While going through this program together, we've accomplished more in 5 months than in the past 5 years building our business.
If you're ready for that next step and you don't what to do next, call Brianna. Clear out your inner cobwebs & get rid of all the crap that's in your way. Through practicing Conscious Wholeness you'll get rid of the things that are holding you back – especially the things that aren't obvious to you now. This is definitely worth a try."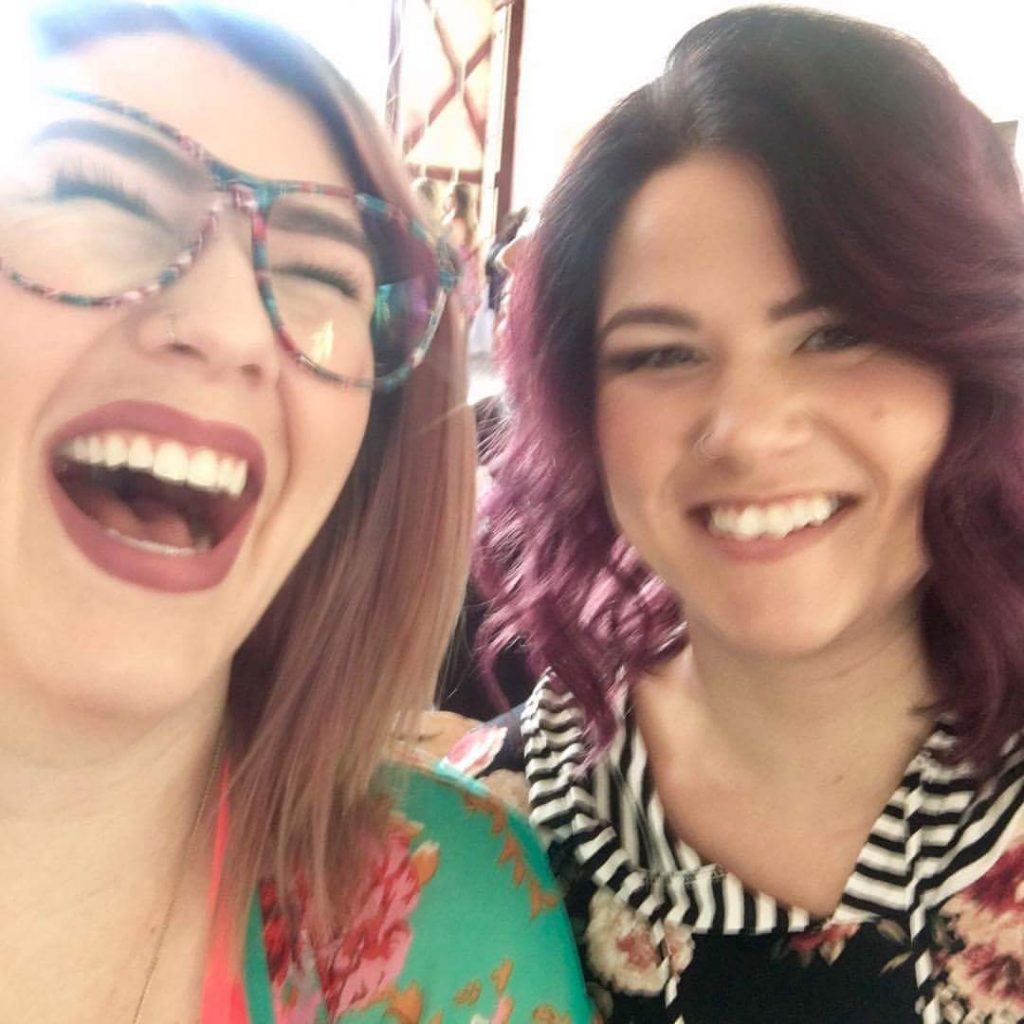 CLIENT SPOTLIGHT: Meet Megan Mills!!
Megan is the owner of Flanagan Mills Agency, an insurance provider in Irondequoit, NY. 
Megan worked at Farmers at the corporate level for 8 years before opening her own office. She made the switch because she missed interacting with customers face-to-face. She truly cares about her customers and their well-being.
Thanks to her corporate training and sales experience with Farmers, Megan knows how to be the liaison & advocate between her customers and corporate. If her office doesn't agree with a coverage decision, they know exactly how to collaborate with the claims department to change it.
Megan is breaking the mold of normal insurance agencies. She's passionate about educating entire families about insurance, and her customers have become a close-knit community. You'll find her getting to know her people – their businesses, their personal lives, their families – while she's delivering a fresh approach to insurance, making sure everyone gets real value for their money.
The Flanagan Mills Agency office is so warm and homey. My business is insured by Megan and I love dropping in to say "hi"! She loves when people come visit. Go meet her, she's amazing. You won't regret it!  Visit https://www.facebook.com/flanaganmillsagency/ to connect.
Megan says…
"If you asked me a year ago, if working with a coach would be something I would do or something I would get anything out of, I would definitely say no.
I've always been a person who has it together, who wants everyone else to notice that I always have it together… so going to see someone who works in development & coaching wasn't even on my radar. I never thought I would need it.
I met Brianna while networking and we clicked right away. I felt so comfortable with her. We felt like best friends instantly. When I started experiencing severe anxiety before the birth of my second child, I knew it was time to call her.
The things we uncovered during our initial Epiphany Session & the tools that Brianna provided during that session impacted my life right away. Having that first session & seeing that I could get amazing results from something like this led me to continue working with her for about 3 months.
The biggest thing that was really important to me right away, was that this is a total judgment-free zone. Everything that I discussed I thought was crazy, and Brianna told me I wasn't. Brianna showed me that it's OK to have these different feelings & different thoughts in my life… that I shouldn't be embarrassed or ashamed for any reason. Brianna is so reassuring, positive, comforting, and supportive. My time with her really impacted me.
One of the most positive impacts would be that I'm more self-accepting now. I don't need to be super-woman all the time. Even though that need has dictated my life for a long time, I can now set new boundaries and forge a new path for myself. I can still bring super-woman out anytime I need her, but I have control over it now, so it's more empowering than overwhelming like it was before.
In the same vein, I'm starting to learn not to feel guilty about EVERYTHING. I would feel guilty about when I was or wasn't in the office, sending my kids to daycare & general mom guilt. I was having guilt for all of these things that aren't REALLY impacting anyone else – Brianna helped me see that it was my own self-perception getting in the way.
I've noticed more people coming out of the woodwork now, saying they're experiencing the same things. I know a lot of that has to do with me being open to it now, rather than keeping so many things inside.
Working with Brianna has made me a better business owner, a better mom, a better wife, a better friend, a better boss, just by having so much more self-awareness around what I'm doing and saying. I'm consistently taking responsibility for everything in my life rather than letting my life experience be dictated by what's happening around me, and my life has improved in every way as a result of that.
The best part about working with Brianna is that she's so accessible. Even after we have discussions, I can email, text, call whenever I need to. There's something so powerful about knowing that someone is there to support you at any time, even if you don't use that part of her service that much.
If you're thinking about working with Brianna – go for it. You won't be sorry, you're going to gain so much more from these sessions than any other investment you will make."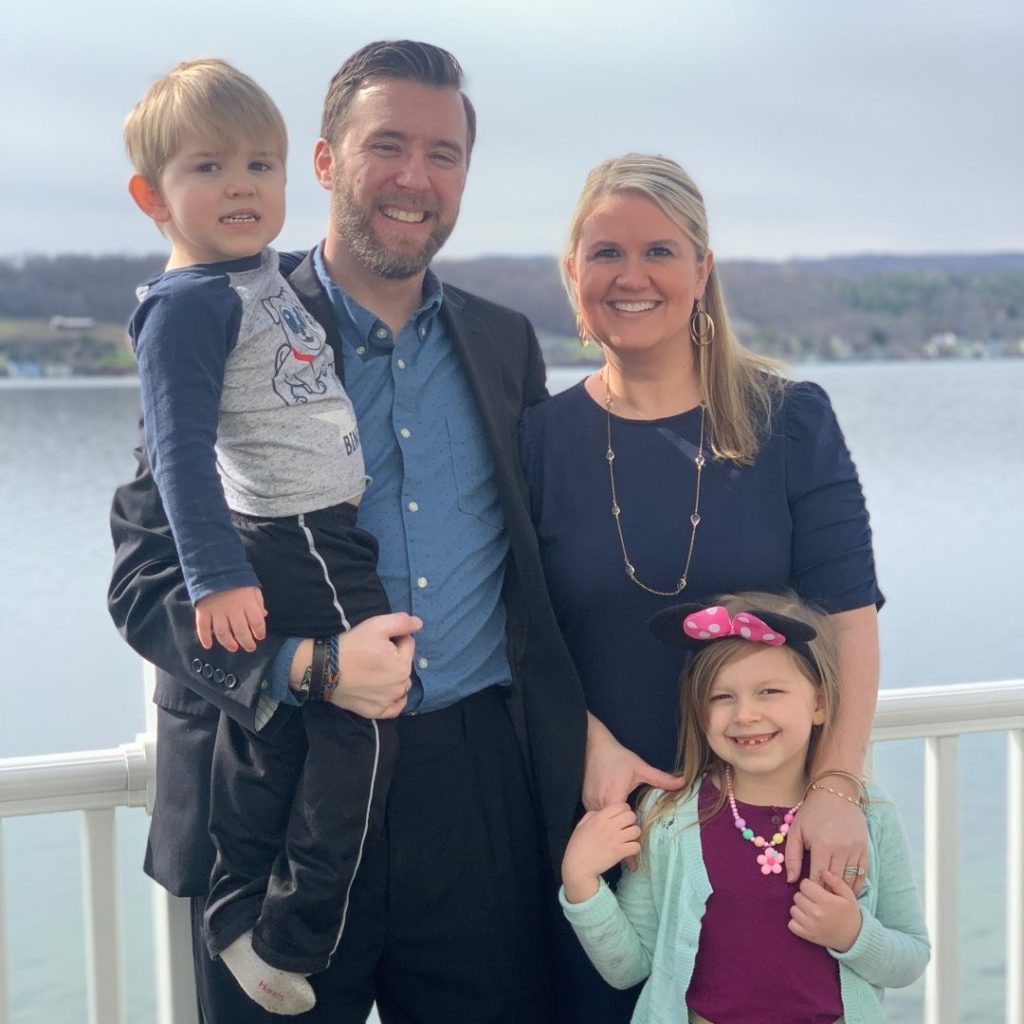 "My Epiphany Session was so eye-opening & utterly clarifying, totally life-changing in terms of how I see my approach to challenges. I'm more at ease with the idea of stepping outside of the problem. A lot of it was how Brianna approached my questions. I barely have words to explain it, it was so… wow!
Brianna has an open & helpful vibe, such strong empathy without any sort of negative judgment. Observant in an eye-opening type of way. I'm so grateful for the changes this has inspired in my life!" -Trish F. Rochester, NY (6 months after Epiphany Session)
"I love your authenticity! I love how open you are. Your passion about these topics is literally making me feel physically lighter and kinda makes me understand myself when I guess I didn't know how I was feeling. So, thank you for making me feel everything!" – anonymous Mental Wholeness group member
"This group has really been positively impacting me personally as well as in my business. It's as if just being here and doing the work, creates like this magnet for the things I want to happen. It's been amazing! I still have my moments but I'm learning to trust the process." – anonymous Conscious Wholeness group member
"Brianna spoke on how to increase sales to our Roc Power Group, a women entrepreneur networking group. She was amazing. She really involved everyone there in the conversation. And her presentation rippled through our organization for weeks afterward with women sharing thoughts and posting articles related to the conversation Brianna ignited.
Brianna is a great presenter. She knows her subject matter and presents it in a way that everyone can understand and relate to. And most importantly, she doesn't talk 'to' the audience, she includes everyone in the conversation. Her presentation was one of the best we've ever had!
I would highly recommend Brianna as a speaker to any organization looking to ignite a conversation and excite their participants!" – Laurie Enos, Rochester, NY
"I wanted to update you and tell you that since our coffee, I literally haven't looked back. Issues I had and thoughts I let control me have since vanished. So, thank you for leading me to the ideas and asking me the questions you did to bring out the truth. I look forward to scheduling my next appointment with you!" "My experience with Brianna was enlightening. With one hour and simple questions, she prompted me to initiate drastic changes in my life. I highly recommend speaking with her. She is easy to talk to, friendly and professional." – Robert O., Rochester, NY
"Enlightened. Brianna enlightened me in the friendliest of ways to eye-opening revelations about successfully achieving sales as "a creative."
Beginning a class session with her as a complete stranger, I left feeling that she reached into my psyche and found hidden barriers that can prevent me from going to the next level … closing a sale.
I was so impressed by Brianna's ability to handle a wide range of personalities … magically. Concepts that could easily go off in exponential tangents were eased back to the outline of the class subject matter … the success of the sales process.
I was also in awe of Brianna's ability to command a room and get people to offer very personal thoughts and feelings. Sometimes the answer is staring you in the face. Digging deep with personal, probing questions that would lead to answers, Brianna made clear what the answer to successfully completing the sales process could easily be.
Through speaking about unblocking by aligning your mind, body, and energy, Brianna earned my highest recommendation." – Holly H., Rochester, NY
"When I started working with Brianna, I was at a very confusing and challenging time in my life. I was recently graduated, within a couple of years, newly married, establishing myself as a professional in a new city, and all the while building a practice of my own. Financially, I was struggling and any money-making decision was looked at as a burden. My first time with Brianna, I felt an instant safe net. I knew she was a person I could trust and felt comfortable talking about these situations and problems with. I have never sought any help for these reasons in the past, and she made it very easy to let my guard down and really open up so she could find that hidden "light at the end of the tunnel" for me. After talking with her, Brianna made me feel more comfortable with my decision making, and it allowed me to see the positives for what they were and look at everything in a more optimistic point of view. Even today, I think of the lessons she has taught me and keep them in mind as I make my daily decisions. It is a new way of being more at ease. I thank Brianna greatly, for the time and effort she put into my life. She is a bright energy that everyone should experience!" -Jose B., Rochester, NY
"Had my first reiki healing session today and it was everything! Intense, real, powerful, and super positive. I think I'm hooked on this side of the spiritual spectrum." -Matt R., Los Angeles, CA
"Brianna is wonderful at what she does and her passion shines through with each session. She truly cares about people and wants to help them better themselves and their relationships with others." -Jess D., Corning, NY
"…Investing in myself to work with Brianna felt new, it's not something I'd usually do, but now I know that the investments of time and money to do so were totally worth it. Since working with Brianna, I feel so in-tune with my intuition, and so much more connected to my body, it's been truly transformational. I couldn't be happier with the results. I made a really huge and different decision at work with total trust in myself, and ever since I'm feeling so much happier during the day. Negative thoughts about relationships are distancing themselves more every day, and I feel like I'm experiencing the world in a whole new way. I feel good about myself from the inside out, and I feel a deep trust that everything will be OK. My time with Brianna felt so empowering, and I feel like I've finally found the clarity and closure I've been looking for for years.
Brianna is a genuine and knowledgable person who really wants to help and support people along their journey. She really listens and takes the time to consider your perspective before responding. From the moment we started working together, I felt so well taken care of, and I loved her personalized approach and follow-up.  If you have the opportunity to work with her – you don't want to miss it!!" -Heidi D., Rochester, NY
"Brianna is so down to earth, and she gives great examples – even when they're really personal. Her openness makes it seem totally normal to have challenges, and as a result, I feel so much better about dealing with my own issues. I love how she gives practical applications, and they're helping me address how my fears play out in real life. Her videos are so affirming, they're something I truly look forward to. Her combo really works, it's all so helpful. Thank you!" – Laura G., St. Louis, MO
 "[Someone who is near and dear to me, who inspires me to new heights] is Brianna McInerny. The suicide of her partner at the young age of 15 catapulted Brianna into a world of self-described despair: drugs, suicidal thoughts, and a chain of "less-than-positive" experiences with various therapists left her virtually fending for herself. Through sheer will and determination, Brianna finally found the support she needed most, and in turn, had the opportunity to discover how much she herself enjoyed helping others with similar stories. Fast-forward several years, and Brianna graduated from Boston University and dove full-on into her work in the mental healthcare system. After some time, she grew weary of the system, and felt she could do more to help…so she launched her own practice in which she combines psychology, physical movement, and energy work to help her clients find new levels of happiness and connection in their lives.
Brianna's gift lay in helping people see the beauty of emotions, not the shame of them…and helping them to see that it's okay to feel the way that they feel…that this, too, shall pass if you've the tools in hand to process and move forward." – Rebecca Liston, Canada (excerpt from her newsletter)
DISCLAIMER: I'm an expert at what I do. I've got the experience, the skills, and the qualifications. However, here's a nod to the fact that I am not a licensed psychologist or health care professional, and my services don't replace the care of psychologists or other healthcare professionals. Please do not take my opinions on this website as medical or psychiatric advice. The contents of this website and blog are intended to be informational only. Since every situation is unique, there's no way for me to guarantee that my opinions are applicable to your situation. I can guarantee you this, however: if you choose to work with me, I will do everything in my power to support and enhance your life. When it comes down to it, you are responsible for your own results, and the effectiveness of working with me will depend on you.